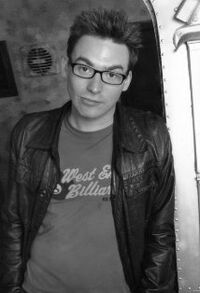 Ronald Pederson (born January 8, 1977) was a cast member on Madtv from Season 8-Season 10.  He was proudly one of the Canadians on the show along with Will Sasso.  He often appeared in skits with Ike Barinholtz and Josh Meyers.
Ad blocker interference detected!
Wikia is a free-to-use site that makes money from advertising. We have a modified experience for viewers using ad blockers

Wikia is not accessible if you've made further modifications. Remove the custom ad blocker rule(s) and the page will load as expected.